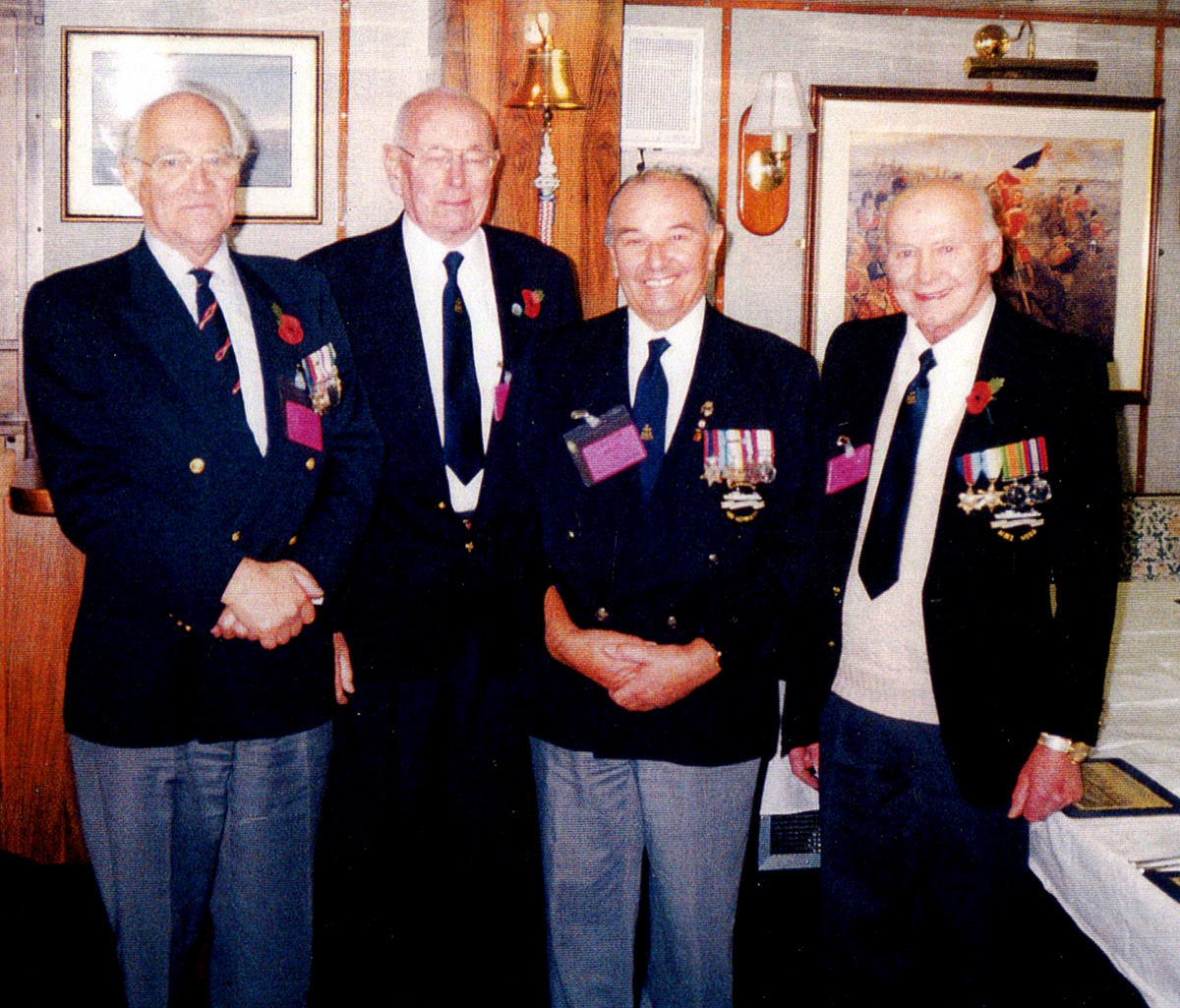 Veterans who served on V & W destroyers in the wardroom of HMS

Westminster

in 2000


Lt. Cdr Derek Tolfree (

Westminster

), Seaman Ted Dawson (

Witherington

) Eric Brett (

Westminster

) and Seaman Freebourne (

Vega

)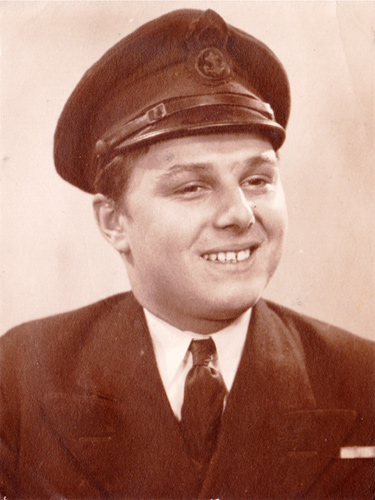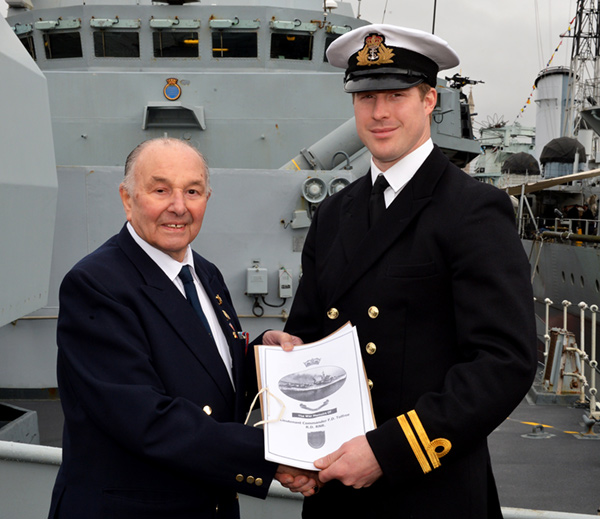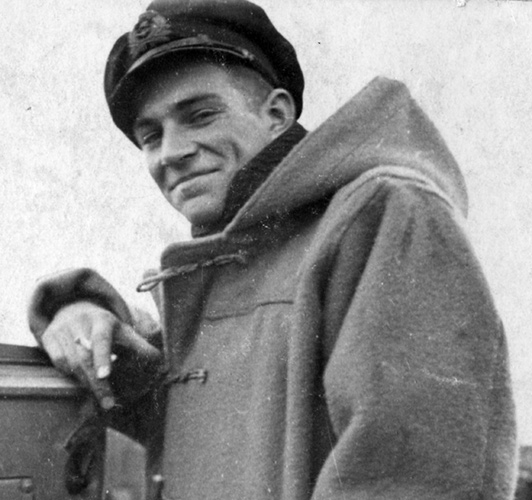 Three years ago HMS

Westminster

(F237) visited London and moored alongside HMS

Belfast

and Eric Brett, a steward on the old

Westminster

in 1944 (left), presented the ship with a copy of the diary kept by Derek Tolfree (right) while serving as a Midshipman on

Westminter

(L40) from 1942-4 when she was escorting East Coast Convoys from Rosyth to Sheerness on the Thames estuary.


The first HMS

Westminster

was tweny one years old at the outbreak of war in 1939 and thirty years old when she was broken up at Charlestown in August 1948.
The present HMS

Westminster

is 24 years old - the same age as HMS

Verminous!