---
Warship Weeks
Windsor adopts HMS Windsor
Warships Week 7 - 14 March 1942
Between October 1941 and the end of March 1942, Warships Weeks were organised in cities, towns and villages throughout Great Britain. The intention was to raise a sum by investment or deposit in all types of war savings representing the cost of building one of His Majesty's ships ranging from the smallest to the largest vessels. Once the target had been raised the community adopted the vessel along with its crew and the bond was strengthened by presentations in recognition of the money raised. Adoption plaques were presented by the Admiralty to the community and a plaque presented by the community to the adopted vessel. Links were maintained by the writing of letters and the provision of comforts and whenever possible visits were arranged to the adopting area.


The Royal Borough of Windsor had to raise £300,000 to adopt HMS

Windsor

in March 1942 as reported below.
Most of the V&W Class destroyers in commission with the Royal Navy were adopted during the Warship Week scheme and in a number of cases local sea cadet units later took the name of the ship.

To find more about Warship Weeks see Peter Schofield's article on

'National Savings and Warship Weeks'.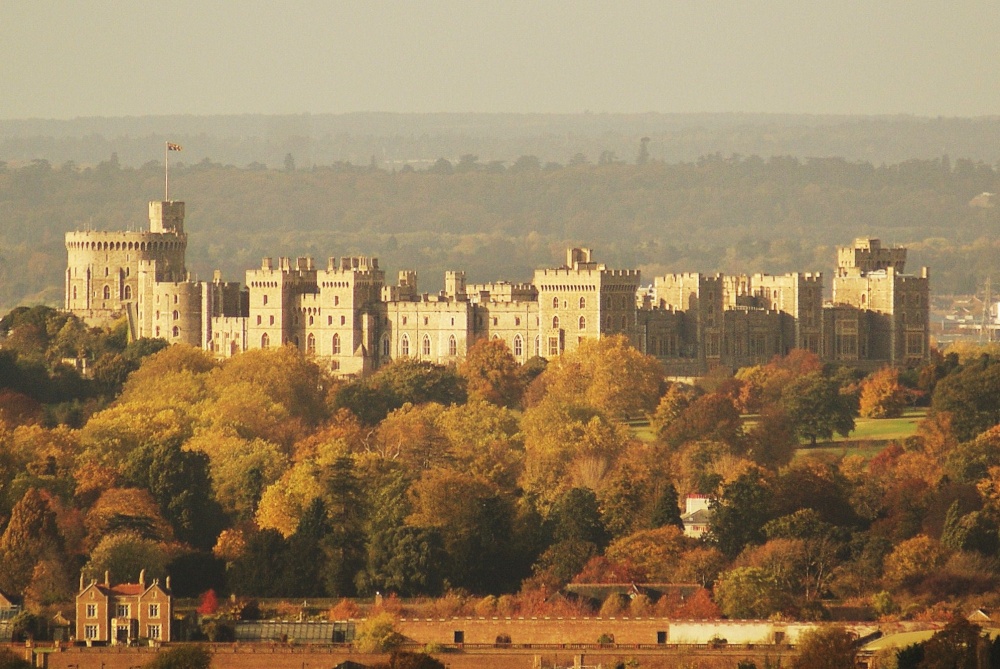 Windsor Castle
Courtesy of Pictures of England

Gloucester Echo, Saturday, 10 January 1942

Warship Week will begin on March 7, and the target figure will be £300,000, the cost of the destroyer HMS

Windsor.

This ship was adopted by the town at the beginning of the war. The slogan for the week is SOS - Save or Sink.
Northern Whig

, Monday, 9 March 1942

The King and Queen yesterday visited Windsor to witness an all Services' parade in connexion with the Royal borough's Warship Week. The King took the salute as over 3,000 marched past, including detachments of the Royal Navy, Royal Marines. Household Cavalry, Brigade of Guards, R.A.F., W.R.N.S., A.T.S., W.A.A.F.S., and all the Civil Defence services. The procession took more than half hour pass the King and Queen. Heading it was model destroyer. H.M.S.

Windsor

, the ship the town is endeavouring to purchase at a cost of £300,000. The model was made by members of a bomb disposal unit from wreckage salvaged from bombed sites. After the parade the King and Queen talked to number of Belgian airmen.


If you have stories or photographs of HMS
Windsor
you would like to contribute to the web site please contact

Frank Donald
---
Return to the Home Page for HMS

Windsor
Return to the Home Page of the V & W Destroyer Association
Return to the Index Page for the 69 V & W Class Destroyers
---