---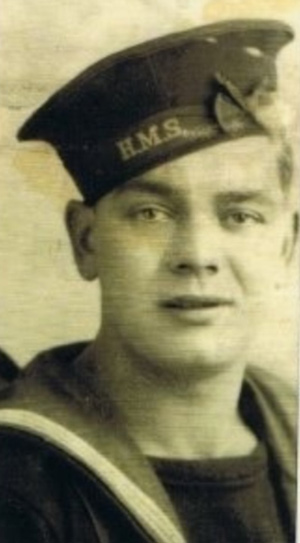 These photographs were posted on the Worldnavalships.com Forum by "Gav Mac" and Kelly Porter. Forums like this are a very useful way of contacting persons with a shared interest but can be very frustrating as it often proves impossible to contact somebody who posted several years ago and then never revisits the site to view a personal message or a post requesting further details. Sadly, the Forum was closed by the host worldnavalships.com in 2018 for reasons of data privacy.

As a result I know very little about these photograph but have now been contacted by Gavin McLoughlin ("Gav Mac"), the grandson of Tom Field on the left and in the white singlet in the photograph below. Gavin tells me that Tom Field served throughout the war in HMS

Wishart

and was known as "Gracie" Fields after the actress and singer, Gracie Fields. Tom Fields (1919 - 79) was born and died in Birmingham and returned to his former job in a brick makers factory in Weoley Castle after the war. I am hoping his family will be able to tell me more about his wartime service in HMS WIshart.

The other photographs were posted on the Forum by Kelly Porter who has also been in contact with me recently. They belonged to her Grandfather, Alf Rhodes, and include some of his shipmates: F. Newbury, Townsend, Hinton, "Gracie" Fields, Barnes, Wilke, Stone, Clifford and Gent. If your name is listed here or you had a family member who served in HMS

WIshart

do get in touch to tell his story on this web site.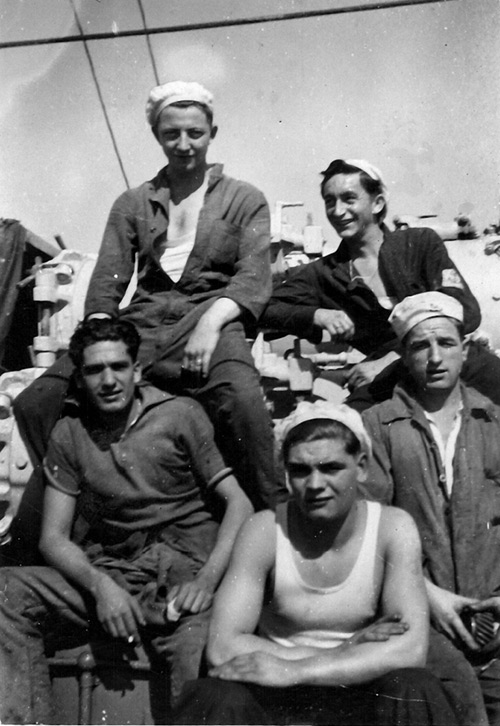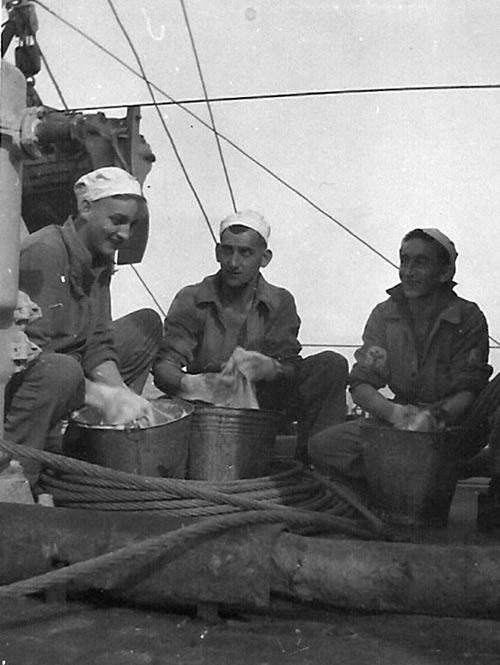 Left: Stokers on

Wishart

, Tom Fields (front, wearing white singlet), Townsend, Winton, Fields, Barnes and Wilke. Right: dhobying aboard Wishart.

Some of the faces in the photograph on the right resemble those on the left but who are they?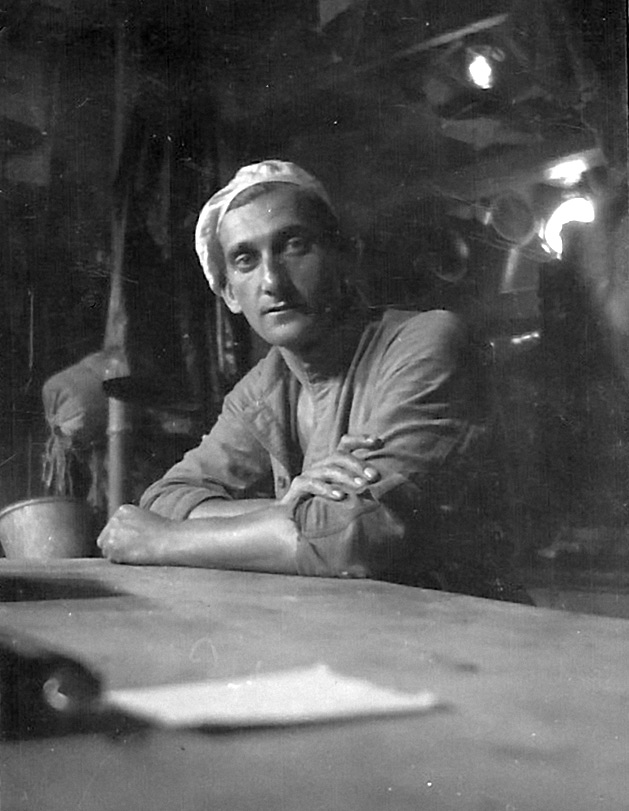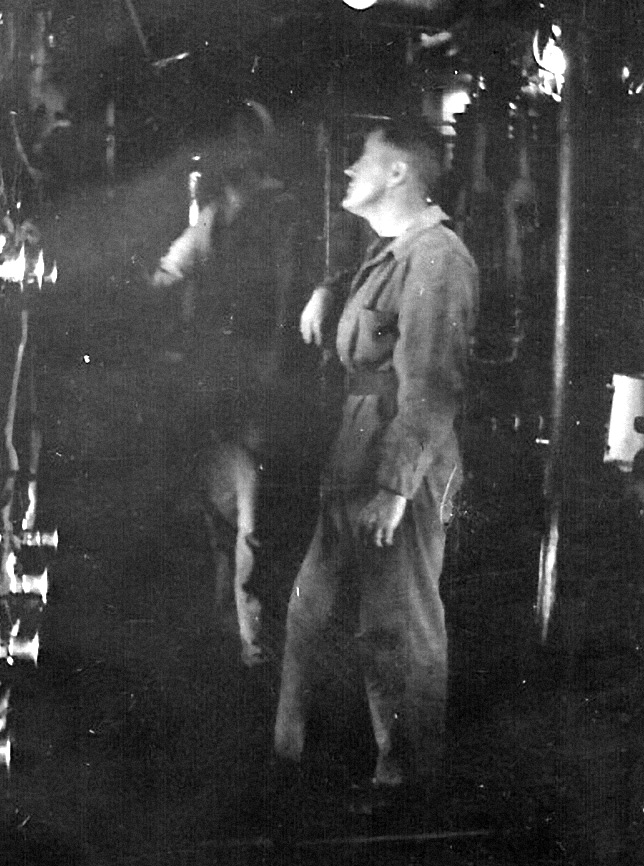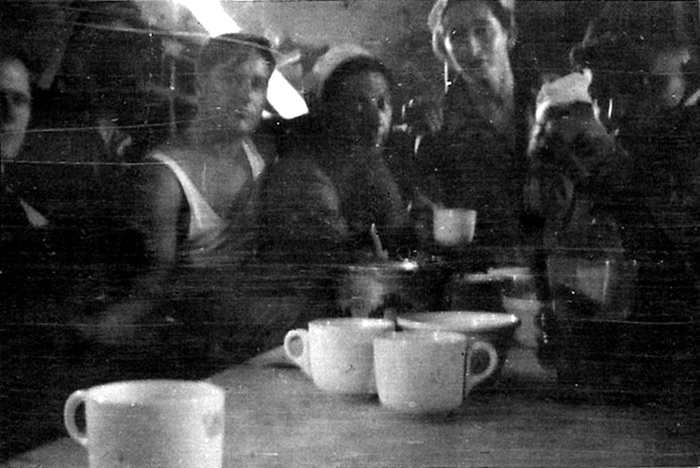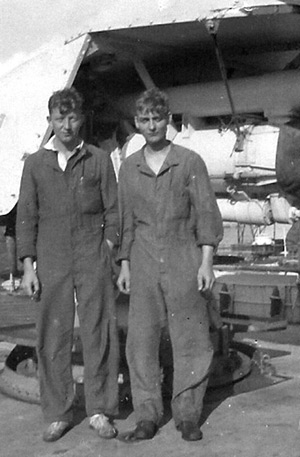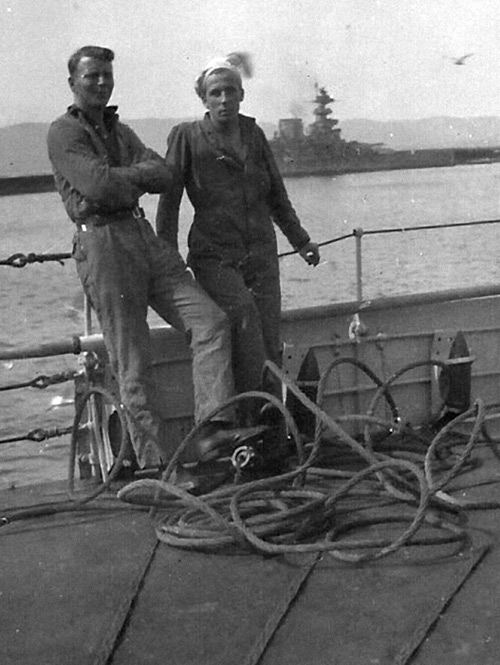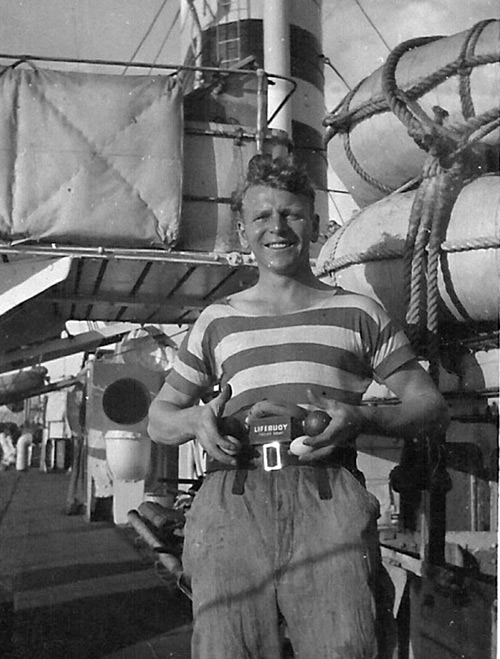 The photographs are provided courtesy of Kelly Porter and Gavin McLoughlin whose Grandfathers, Alf Rhodes and Tom Field, were stokers on HMS Wishart

Alf Rhodes, Kelly Porter's Grandfather, is the man on the right in the picture on the left
If you can provide more information please get in touch now
.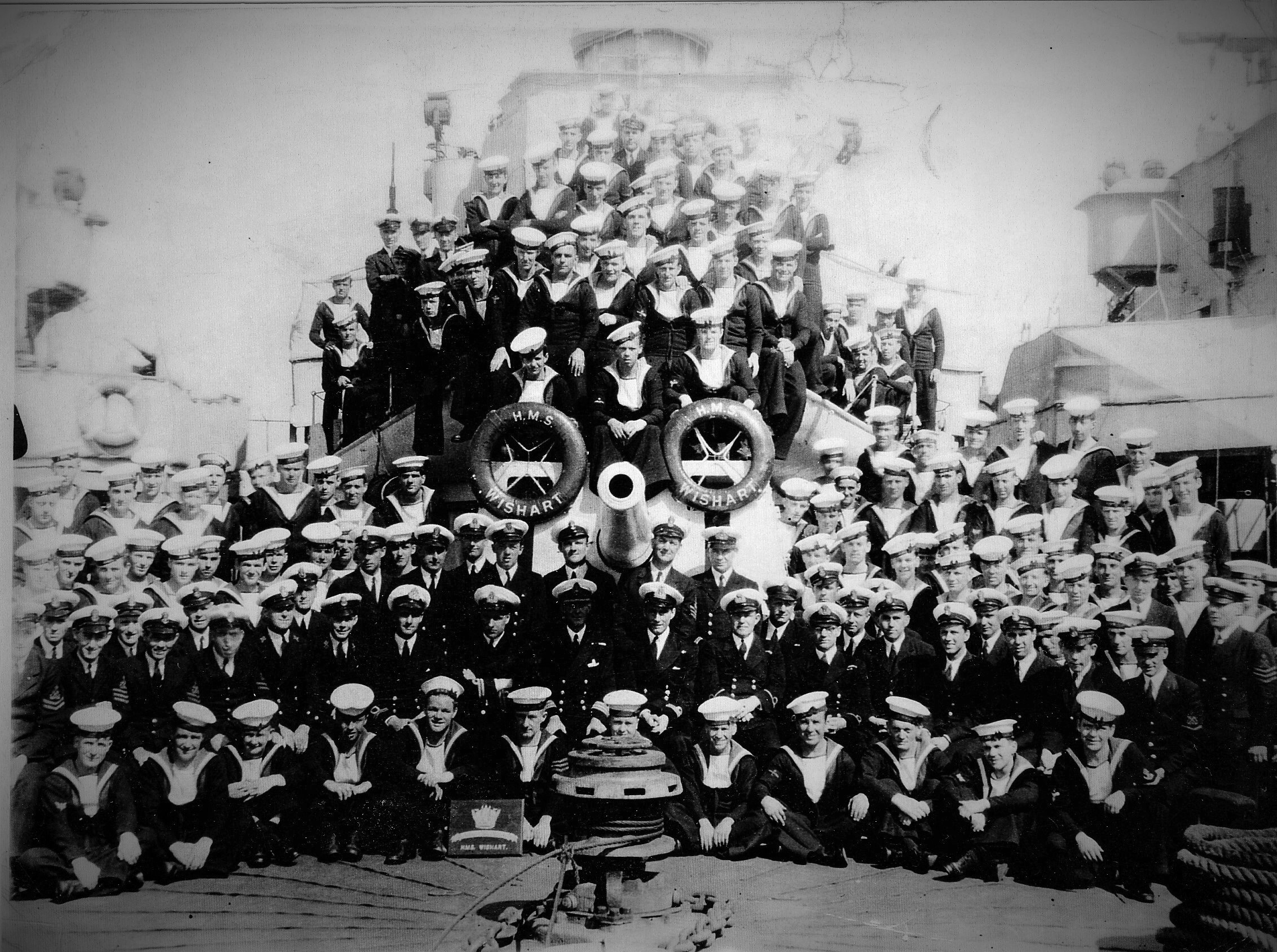 The Ship's Company of HMS Wishart

Double click on the image to display full size

The photograph was probably taken after her refit and recommissioning in September 1941 when
Cdr. Humphrey Gilbert Scott, RN
was appointed CO

The photographs were provided by Kelly Porter and
Gavin McLoughlin
whose Grandfathers, were stokers on HMS Wishart.

Can you recognise any of these men?
If you have stories or photographs of HMS Wishart you would like to contribute to the web site please contact

Bill Forster
---
Return to the Home Page for HMS Wishart

Return to the Home Page of the V & W Destroyer Association
Return to the Index Page for the 69 V & W Class Destroyers
---