---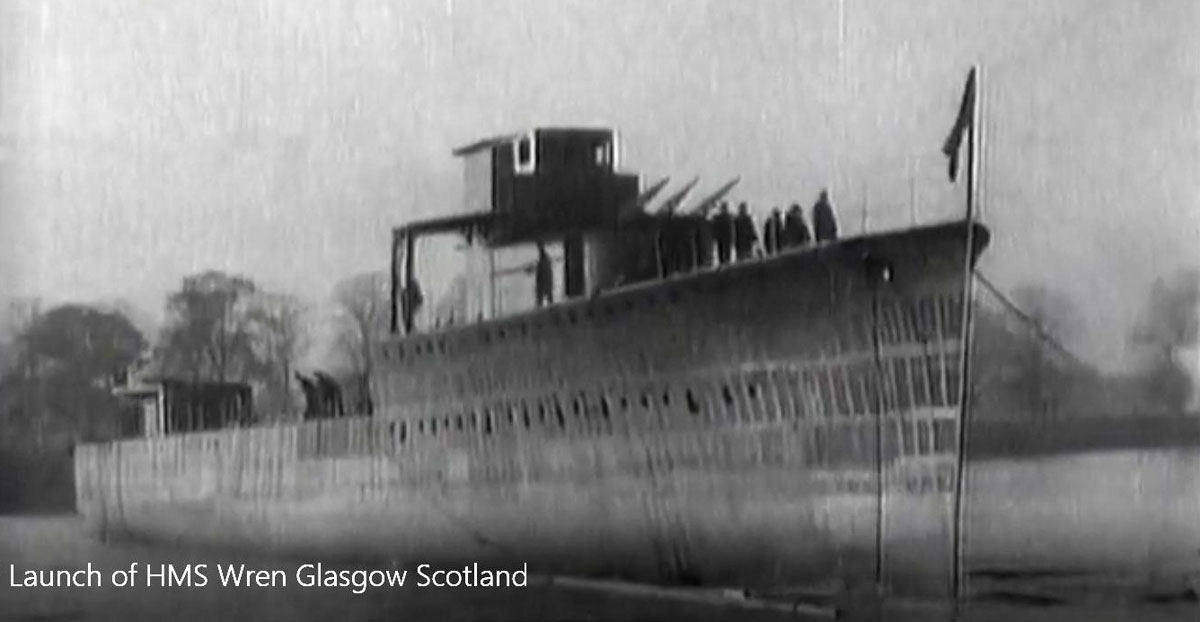 The launch of HMS
Wren
(D88) by Yarrow Shipbuilders on the Clyde was
filmed by British Pathe News
on the 11 November 1919 and can be seen on YouTube. This rare footage of the launch of a V & W Class destroyer shows how much remained to be done but with the war won work was suspended until
Wren
was towed to Pembroke Naval Dockyard where she was completed on 23 January 1923. She was commissioned at Devonport on 8 October for service with the Fourth Destroyer Flotilla in the Mediterranean and recomissioned on 21 August, 1928.

She reduced to Special Reserve complement at Devonport on 2 May 1931 but was was brought back into service with a full complement on 7 December for service with the Eighth Destroyer Flotilla on the China Station. She remained on the China Station with the 8DF until 2 April, 1934 when the V & Ws took over the duties of the 1st Destroyer Flotilla in the Mediterranean and were replaced on the China Station by more modern D Class destroyers. In March 1936 HMS

Wren

(Lt Cdr John D. Harvey, RN) ran aground off Tigne Point at the entrance to Sliema Creek, Malta.
HMS

Wren

returned to Britain and was put in Reserve at Rosyth until July 1939 when she came out of Reserve and attended the Review of the Reserve Fleet by King George VI in Weymouth Bay on Wednesday 9 August. On the 3 September when war was declared

Wren

was at Portsmouth with her sister ships in the 16 Destroyer Flotilla (16DF) HMS

Venomous

,

Wivern

and the Flotilla Leader, HMS

Malcolm

. On the 4 September they escorted a convoy of troop cariers taking an advance contingent of the British Expeditionary Force (BEF) to Cherbourg. The 16DF escorted five convoys a week taking the BEF to Cherbourg, Le Havre and Brest. In October HMS

Wren

was sent to Plymouth to meet the OB series of convoys from North America and escort them to Dover and then escort the west bound empties 750 miles to 17 W where thy continued unescorted.

HMS

Wren

had three COs in the year between coming out of Reserve and being sunk. William Ernest Baker joined HMS

Wren

as
a Petty Officer Telegraphist in July 1939 and was aboard during the Norway Campaign and stayed with her until she was sunk by German bombers twenty miles East of Aldeburgh on 27 July 1940 one year after he joined. Bill Baker tells his story below.
Commanding Officers

Cdr C. Allen, 5 November, RN (1922 – 1 October, 1923)
Cdr (I Gr.) Thomas C. C. Bolster, (RN 5 October, 1923 – 9 February, 1925)
Lt Cdr John D. Harvey, RN (9 February, 1925 – 1 April, 1926)
Cdr David J. R. Simson, RN 30 June, (1928 – 15 August, 1928)
Lt Cdr Jack G. Bickford RN (15 Aug 1928 - April 1930)
Lt Cdr (I Gr.) Richard C. V. Ross, RN (14 February, 1932 -
Lt Cdr Roger C. Beckett, RN (10 March, 1933 -
Lt Cdr Edward A. Gibbs, RN (13 January, 1936 -
Lt Cdr Philip A. Cartwright, RN (22 March, 1937 -

Cdr. William Halford Selby, RN (31 Jul 1939 - 13 Jan 1940)
Cdr. Harold Thomas "Beaky" Armstrong, RN (13 Jan - 30 May 1940)
Lt.Cdr. Frederick William George Harker, RN (30 May - 27 Jul 1940)
Officers

Sub Lt Jorgen L.W.M. Allison RN (13 May 1938 - Feb 1939)
Lt Stephen H. "Nudger" Norris RN (14 Feb 1932 - Jan 1934)



Officers aboard HMS

Wren

when she was lost
Lt Cdr F W G Harker, RN
Sub-Lit G D Astley-Cooper, RN
Sub Lt C.E.M. Crabtree, RN
Sub-Lieutenant E A Dicks, RNVR
Gunner (T) T.J.Homan RN
Warrant Engineer V S T Hunt, RN
Surg Lt D L P de Courcey, RNVR
Lt G K Horsey, RN

The last V & W to be completed!
The last V&W to be completed was HMS

Wren

which commissioned in January 1923.
The orders for the remaining 32 V & Ws were cancelled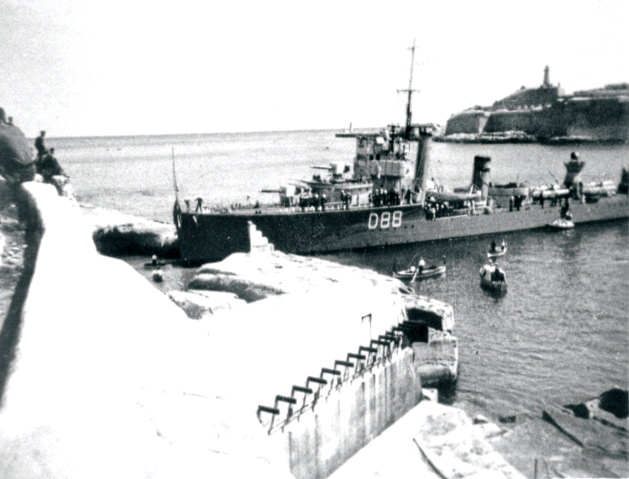 Norman Hollis (known as "Blondie" because he tanned to a dark mahogany colour at sea) travelled out to Singapore in HMS
Defender
which he had joined from HMS

Broke

on the 23rd of August 1934. He joined HMS

Wren

, as a Telegraphist, in time to return to the Mediterranean with the First Destroyer Flotilla after service on the China Station with tthe 8th Destroyer Flotilla.
In January 1934 Rear Admiral Cunningham as Rear Admiral Destroyers was at Malta and under his command was the 1st Destroyer Flotilla of the V&Ws, led by Earl Mountbatten in
Wishart
which was carrying out manoeuvres and courtesy visits to the many ports in the Mediterranean. I joined the
Defender
, destination, Singapore, there we did a swop with the
Wren
. I soon came to learn what life was like aboard a 'boat'.
While the Flotilla was stationed at Malta, shore leave was granted to the crews. Norman Hollis remembers returning to the quay with a couple of mates and finding that they were 'spent up' and could not afford the fare of the boat back to HMS

Wren

. So they stripped off, fastened their uniforms on top of their heads, with their belts, and swam across to the ship. On reaching the deck, they were met by the officer of the Watch and the Coxswain, and were asked in no uncertain terms," What they were playing at?" After explaining, the Officer barely hiding a smile gave them some money, told them to swim back ashore, and return to the ship in a 'seaman like manner'.
March 1936 was rather an interesting time; HMS

Wren

had the 'misfortune' of landing up on the rocks off Malta's Tigne point. It was reported that our skipper Lt' Cmdr Robson shouted 'Whoa' but the ship took no B****y notice! All stores were moved aft, and all crew not needed to assist in the Refloating, were assembled on the quarterdeck and made to jump up and down!

Wren

was eventually refloated, assisted by
Vetera
n, and returned to her moorings at the buoy, again by
Veteran.
While repairs were being carried out we swapped over to the
Worcester
. On returning to the
Wren
I stayed with her until 'paying off' time came which was sometime in 1936.

Life in 'boats' was not my cup of tea, so I volunteered for the Fleet Air Arm.
Norman Hollis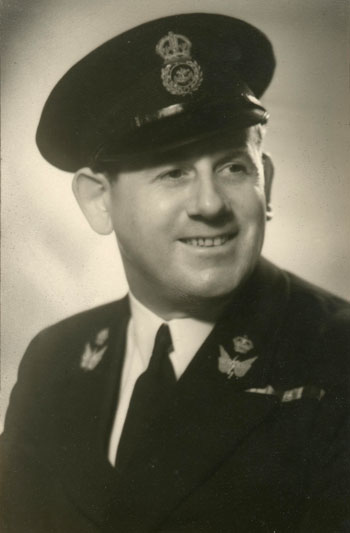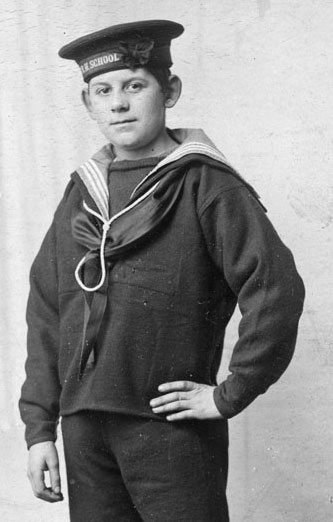 William Ernest Baker was born at Portsmouth in 1906, the son of Ernest Baker, a stoker in the Navy, who died in 1913 as a result of an accident at sea on HMS

Ariadne

leaving his wife to bring up three children
(a boy and two girls)
without a naval pension. Maud was unable to support her son and he was admitted to the Royal Navy Hospital School at Greenwich in 1918 (on right) and joined the Royal Navy as a boy sailor at HMS

Ganges

in 1921.

He joined the Battleship HMS

Elizabeth,

the flagship of the Atlantic Fleet, as a Boy Telegraphist on 5 May 1923 and was promoted to Telegraphist on 30 July 1924 before joining HMS

Revenge.

He was awarded his 1st Good Conduct badge in 1925 (for "not being found out") while serving at HMS

Cormorant,

the naval shore base at Gibraltar.

The outbreak of the Chinese Civil War between the Nationalists forces of Chiang Kai-shek and the Communists threatened British interests on the China Station. In May 1929 Bill Baker was drafted to the Cambrian Class Light Cruiser HMS

Contance

on the China Station for nine months, an exotic change from service in the Med and the Atlantic.





HMS

Folkestone,

a new Shoreham Class Sloop at Malta, on her way to start a two year Commission in the Persian Gulf


Bill Baker spent two years in HMS

Folkestone

and her sister ship HMS

Fowey

in the Perian Gulf from July 1930 - February 1932

Bill Baker was still in his twenties but had put on weight and acquired the badge of a Leading Telegraphist between the taking of these photographs. From October 1933 to July 1934 he was based at Malta in HMS

Blanche,

a B Class destroyer, bult in 1930, his first destroyer.

Blanche

cruised the western Mediterranean between Italy where Mussolini had established the first Fascist dictatorship and Spain where Franco would seize power in 1936. Bill Baker returned to Portsmouth on HMS

Blanche

in 1936 and she was sunk by a mine in Thames estuary 13 November 1939.





This photograph was taken in HMS

Constance

on the China Station




Leading Telegraphist Bill Baker on HMS

Blanche

in the Med
In November 1937 he joined the Arethusa Light Cruiser HMS

Aurora

on her first Commission after she was built at Portsmouth and was appointed Acting PO Telegraphist in November 1938 before joining HMS

Wren

a few weeks before the start of the Second World War.


Bill Baker tells his own story of his time in HMS
Wren
from joining her on 29 July 1939 to her loss one year later on the 26 July 1940. He wrote it down in an exercise book in 1975 a year before his death and his 16 year old son Ian recorded him reading it and when the exercise book was lost transcibed the recording and sent it to me for publication on this website.
Bill was a keen photographer
and on many ships he was the unofficial "ship's photographer" and developed and printed his photos on board. His camera and photographs were lost when the "Jenny Wren" was sunk.

HMS
Wren
in 1940 (IWM FL9040)
Bill Baker is second from left in the photograph of the Petty Officers mess below.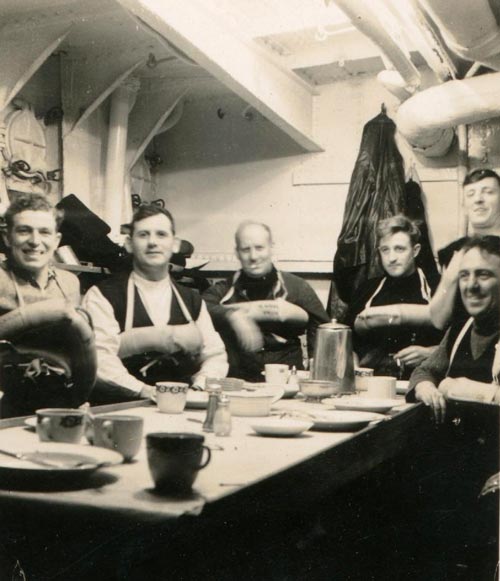 "I joined HMS
Wren
as Acting Petty Officer Telegraphist on the 29th July 1939. We were on shakedown cruises until war with Germany seemed imminent.
HMS
Wren
was initially based at Portsmouth and had the honour of transporting the General Staff to Cherbourg to direct operations. After convoy duties in the channel we were sent to Plymouth to assist in escorting Atlantic convoys. We met incoming convoys at 17 degrees West and escorted them to Dover where they dispersed and we took the "empties", the outbound convoys, to 17 degrees West and left them there to go their own sweet way unescorted to the States.
Collision with SS
Lacklan
on Convoy OA.107, 12 March 1940
One particular convoy is worth a special mention. We had gathered together a gaggle of 30 merchantmen and left Dover at dusk . HMS
Wren
and HMS
Veteran
were the escorts taking them to 17 degrees West. During the night a thick fog descended and the ships were formed into two lines. HMS
Wren
zig-zagged ahead, and HMS
Veteran
did the same at the stern to guard against enemy submarines. Slow-speed was ordered, naturally, but the ships became separated. In the early hours of the morning a signal was received from HMS
Veteran
that while going to the assistance two merchantmen which had been in collision [

Clan Stewart

sank after her collision with

Orlockhead

] she had collided with a third, her bows were stove in above the waterline and she was proceeding to Plymouth at 3 knots.
I was on duty in the wireless office until about 3am and had turned in for a short nap which ended abruptlty when there was a rending of metal as HMS
Wren
collided with a massive tanker [the 8,670 ton SS

Lacklan

] and I was shot out of my hammock. This is how it happened. At dawn only one ship, a tanker, could be seen on the horizon, the other thirty-nine merchant ships had vanished. No doubt they had gone their own sweet way at their own speed instead of slowing down. One could not control these merchant seamen! We chased after the lone tanker to tell them to open the sealed envelope with secret instructions on what to do when the convoy became separated. We approached her stern on the port side and the Quartermaster was ordered to "port his helm" to bring us alongside the tanker within hailing distance, but for some unknown reason he put the helm to starboard, and of course we collided, the tanker' s stern anchor ripping out our starboard bows and side as if it was tin foil. And so we proceeded back to Plymouth for repairs. The
Wren
and
Veteran
were in dock alongside each other, and it took three weeks to repair us and get us back to sea again.
Narvik
Our next assignment was to Narvik, in Norway, by then occupied by the Germans. We arrived after the second Battle of Narvik and saw the wrecks of German and British destroyers in the Rombak fjord. Our job was to patrol the the fjords with another destroyer. Norwegian civilians had to push ammunition wagons on the railway tracks running alongside the Rombak fjord to the Nazis' gun emplacements and it was our job to destroy these wagons with our 4.7inch guns. One day when things seemed quiet the ship's company went to dinner. About a quarter of an hour later there was a terrific crash above our mess and we dashed for the ladder to get up on deck. Alarm bells were ringing and the lads went to their action stations. There was a German gun hidden in a tunnel on the edge of the fjord to let the railway wagons through. Jerry poked his gun out and fired a 3-inch shell at us. The shell came through the ship's side just above our mess, knocked the toilet pan for six, blew off the toilet door, turned sharp right through the steel partition, then went through a box of Cherry Blossom boot polish in the canteen, saw the canteen manager's suitcase and passed through that; got diverted upwards and hit the deck head, and fell to the deck exhausted. Our Engineer Warrant Officer [Vernon S.T. Hunt] picked the shell up and dropped it over the ship's side. He was awarded the DSO for his action but lost his life soon afterwards when the 'Jenny Wren' was bombed and sunk.
Our nerves had a tough time as we were constantly being bombed and had little room to manoeuvre in the narrow fjords. One day a stick of bombs dropped alongside and the splinters peppered the old Jenny Wren, but she shook herself and carried on. On inspecting the damage I noticed that a piece of shrapnel as big as my fist had gone through the galley stove pipe just outside my wireless office, within a foot of where my head reclined when resting as I was always on call in the office and had to be nearby.
The Nazi's planes had it all their own way until the aircraft carrier HMS
Glorious
brought out half a dozen Hurricanes. The troops made a runway on the ice in the harbour and, lo and behold, the Jerries had a warm reception from the Hurricanes the next time they appeared! Then the day came when we were detailed to escort the
Glorious
back to Scappa from Norway . A German reconnaissance plane appeared but the
Glorious
sent up a fighter and clawed it out of the sky. We steamed up to the wreckage, lowered our whaler, and picked up the dead pilot . He was then returned to the deep, wrapped up in a tarpaulin jacket after his identification was taken.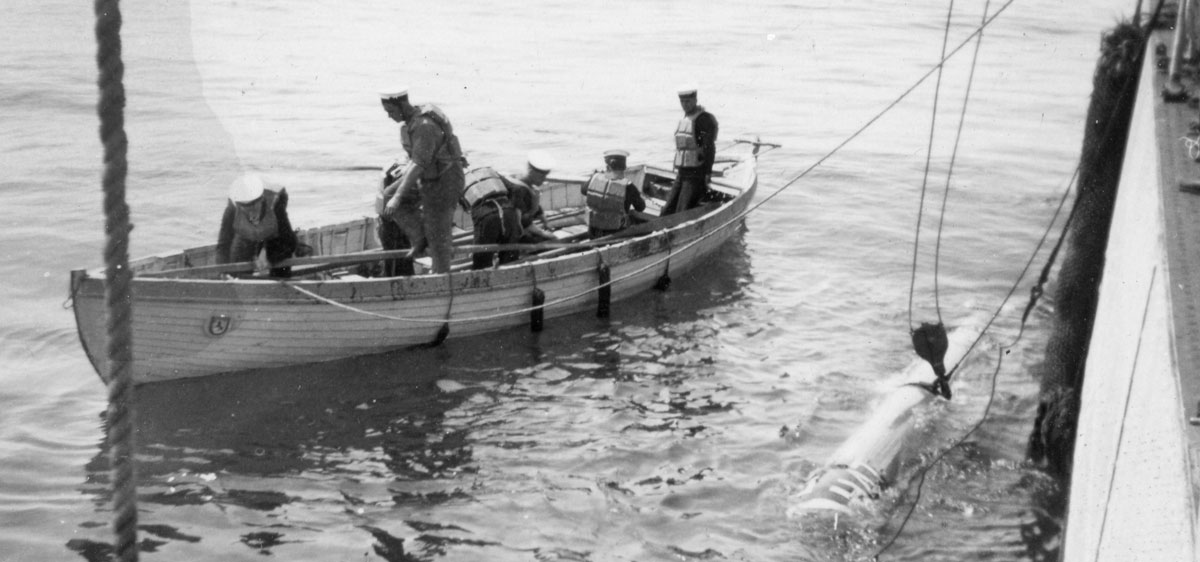 The whaler was lowered to recover the body of the pilot of the German reconnaissance plane shot down on 28 May 1940

After a couple of days in Scapa Flow taking it easy and having minor repairs done HMS
Wren
and HMS
Basilisk
were detailed to escort the carrier
Glorious
back to Norway with another batch of Hurricanes. But fate had to be reckoned with. We had developed a serious defect in our main steam pipe, and the
Basilisk
also had a serious defect and as a result HMS
Ardent
and HMS
Acasta
took our places and, as fate would have it,
all three ships were sunk by the

Scharnhorst

and

Gneisenau,
and another German pocket battleship, the while returning to Scapa on 8 June 1940.


HMS
Glorious
was built as a Battle Cruiser in the 1920s and converted to an aircraft carrier in 1930
The cause of her loss was kept secret until 1980
The cause of the disaster was revealed by Captain Stephen Roskill in an explosive article for the

Sunday Times

in 1980
The sinking was filmed from the German warships and broadcast days later on the newsreel 'Die Deutsche Wochenschau'.
Read the report on the controversey online in History Today.
The sinking of the 'Jenny Wren', 27 July 1940
Our next job was to proceed to Harwich for convoy duties up and down the East Coast, inside our own minefields. We had been on patrol for three days and were due to be relieved by HMS
Whitshed
, but on her way out she struck a mine and her bows were blown off. So, she staggered back to Harwich and that meant that we had to continue on patrol. It was during this trip while escorting some trawlers that we were attacked by a large formation of bombers.
It happened this way. It was July 26th 1940. I was standing in the doorway of my office, which was under the bridge when an A.B. called out to me "Hey, Sparks! There's eighteen bombers coming our way!". I said "Don't make me laugh!" or something stronger. He said "Okay. Count 'em yourself, then."
He was correct, all right. I turned to my operator and said, "Switch on the transmitter. The skipper will want to make a signal soon."
Now, within an arm's length of my door was the tall thin front funnel, and behind that a platform with a two-pounder AA pom-pom. Within seconds the bombs were dropping. We were struck by five of them. Had we been steaming at speed there was a possibility we could have dodged them. Instead, we were doing about 5 knots, for some unknown reason.
Anyway, I told my operator to get down on the deck inside the office, and I braced myself in the door, waiting to see what would happen. It soon came. One bomb hit the gun on the foc'sle and killed the crew. Another demolished the Pom-Pom platform and crew, and went down through the deck, and out the bottom, causing our back to break. Another fell on the wardroom aft, and this was when our Warrant Engineer caught it, and two more fell aft. My staff of four telegraphists were all in the office by now, so without more ado I said to "Tiny" Smith, the reserve "sparker" (and a big chap) "Put all the confidential books in the tank (which was fixed to the bulkhead), lock it, then give me the key. Then ditch the books".
He wrenched it from the bulkhead, and threw it overboard. By this time, the ship was settling. We had blown up our Mae West life jackets and were told to abandon ship (although I heard no such order). Anyway, I told my staff to get as far away from the ship as possible, and off they dived overboard.
The water by now was level with the upper deck, and I looked along the deck and saw my pal the Chief Stoker come up from the stokehole. He took off his boots and placed them neatly beside the hatch. And as he was about to go over the side, I called out "Wait for baby!", and over I went, after kicking off my boots, and swam as far as I could away from the ship. As it happened, she was tilting over towards us, as we swam away. I suddenly had the desire to look back and saw the bow and stern sticking up in the air and plunge below. There were bobbing heads all over the place, some covered with oil fuel, poor chaps. I swam towards the sloop, HMS Halcyon, and I came up with two of my radar operators. They were just about all in, so I got between the two and told them everything would be okay, and if they felt tired to grab hold of my clothing. One of these lads was the grandson of the original "Charley's Aunt", by the name of Edwards.
When we got nearer the
Halcyon
's side, the crew were throwing ropes to us survivors. I managed to catch one, and told these two lads to hold on fast as they were pulled to the ship's side and helped on board. I took it easy, and eventually got to the ship's side, and tried to climb up the rescue net. I got hold of the bottom rope, and as the ship rose on the swell, I thought my arms were being pulled out. But two lusty AB's grabbed my braces in their hurry. And, lo and behold, twang went the strings of my harp, and I managed to get on board with my trousers around my ankles. And then made my way to the galley to get warm, took off my clothes, dried them out, and put them on again. Then took out all the money I had, which was six pound in notes, and dried them on the galley stove. And someone gave me a tot of rum, and that steadied me fine.
I kept seeing members of the crew coming on board and felt grateful they had survived . Other ships helped in the rescue, and the other escort destroyer, HMS
Montrose
, had a stick of bombs dropped alongside her, and two sloops lashed themselves to her, as her engines had shifted. And this sorry sight slowly proceeded to Harwich, where we were roughly fitted out with clothes of all kinds. I was given a cook's outfit and that is how I arrived home for a fortnight survivor's leave.
And so ends the saga of the Jenny Wren."



See also



HMS

Wren

: 27 July 1940; sunk by enemy action, aircraft attack off the coast of Suffolk
National Archives ADM 358/3718

Lieutenant Commander F W G Harker, RN: report of death. Sub-Lieutenant G D Astley-Cooper, RN, Temporary Sub-Lieutenant E A Dicks, RNVR and Warrant Engineer V S T Hunt, RN: missing presumed dead. Temporary Surgeon Lieutenant D L P de Courcey, RNVR and Lieutenant G K Horsey, RN: wounded; HMS

Wren

bombed during an enemy air attack, 27 July 1940
National Archives ADM 358/205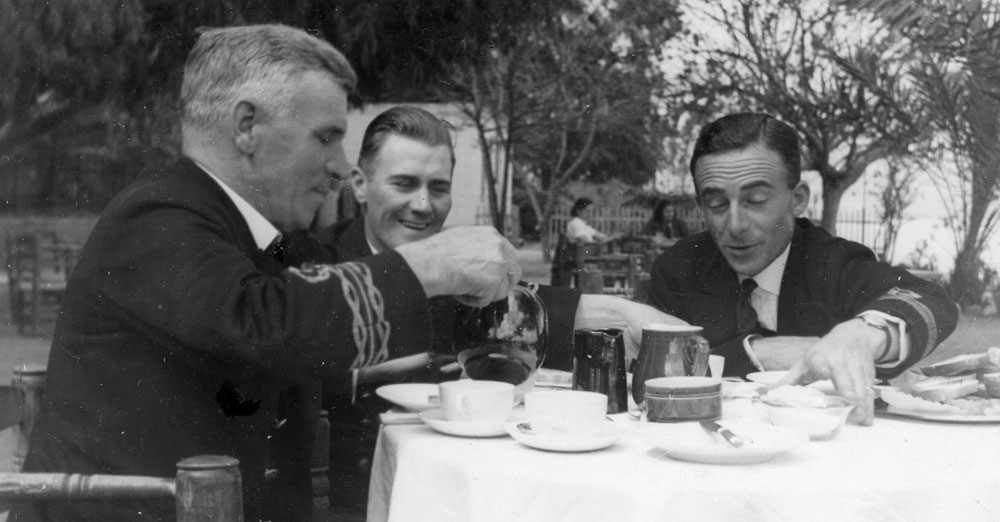 What significance did this puzzling and intriguing picture have for PO Telegraphist Bill Baker?
No names or date are given but I am tempted to assume that the officer on the right is Lt.Cdr. Frederick William George Harker, RN who was killed when HMS
Wren
was lost

Officers in HMS
Wren
when she was lost,
Navy List
Augut 1940

Omitted are Sub Lt G. D. Astley-Cooper and Sub Lt E. A. Dicks RNVR who were killed
They either joined
Wren
after 15 July or were aboard as passengers
See the full list of those killed below

After his survivor's leave Bill Baker joined the battleship
King George V
on 1 October Oct 1940 as Petty Officer Telegraphist and remained with her until 5 August 1941. He was aboard when she took Lord Halifax to the USA in January 1941 to take up his post as Ambassador and when she pursued the
Bismarck
to her sinking on 26-27 May 1941 following the sinking of HMS
Hood
on 24 May 1941. His brother-in-law Supply Chief Petty Officer Keith Passells had gone down on the
Hood
. Sadly, Bill Baker never recorded ihs own memories of that day but Walter Downing was in

King George V

and vividly describes the sinking on the BBC Peoples War website.
On 20 September 1941 he joined HMS
Antwerp
in the Mediterranean Fleet and stayed with her until the end of the war. She was a former LNER passenger ferry built in 1920 and requisitioned by the Navy in November 1940 which sailed to the Mediterranean via the Cape in October and was based in Alexandria as a convoy escort and troop ship. In March 1943 she was converted to a fighter direction and forward operations ship and carried Admiral Sir Bertram Ramsay and Admiral Lord Louis Mountbatten to the landings on Sicily in July.


When Bill Baker left the Navy in April 1946 as a Chief Petty Officer Telegraphist
with a pension
after 25 years service he was only forty years of age and had a new life ahead of him.
I asked Ian Baker to describe his father's life after he left the Navy in 1946:
"He returned to his native Portsmouth, a city which had borne the brunt of Nazi bombing during the war, and took up a position as a clerical officer at the Admiralty headquarters in Portsmouth, where he worked until taking retirement at age 63 in 1969.
His first marriage had broken down due to his time away at sea (like so many sailors, I'm sure). He had a son Derek, born 1933, from his first marriage. In 1949 he met his future second wife Mary, and he remarried in 1953, having a second son Ian in 1959. In addition to working at the Admiralty, Bill and Mary ran a guest house in Southsea during the summer months until the end of the sixties.
Bill enjoyed his retirement immensely. He was a man of many hobbies and interests ; he was an avid photographer from the 1920s onwards, developing and printing his own photos. He was also a self-taught model engineer building first model yachts for competition sailing in the 1950s as part of the Portsmouth Model Yacht Club. An inveterate railway enthusiast, he then moving into building his own 3.5" gauge steam locomotives in the 1960s, supporting both the Southampton and Portsmouth Model Engineering Societies. He also spent time actively working on the restoration of narrow-gauge steam locos as part of the Hampshire Narrow Gauge Railway Society in the 1970s.
He always retained an interest in the Royal Navy, following the progress of new ships, as well as remaining in contact with old comrades through various associations. He had great admiration for Lord Louis Mountbatten (I believe they had both been on KING GEORGE V), and meeting him at a reunion in 1974 was a moment of great pride for him.
Having to join the navy at an early age had been a decision of financial necessity. I believe that given the choice, he would have trained formally as a mechanical or electrical engineer, and his life may have taken a different path. His choice of becoming a telegraphist "Sparks" in the navy showed where his interests lay."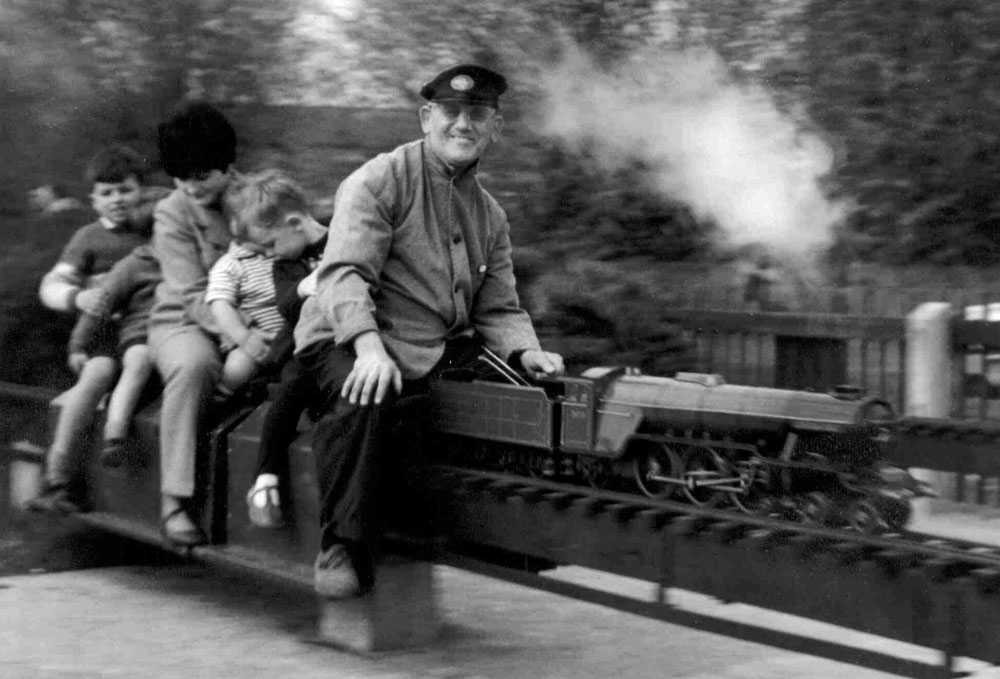 Bill in the mid-1960s driving his locomotive "Highland Lassie" at the Southampton & District Model Engineering Society track at Riverside Park, Bitterne, Southampton.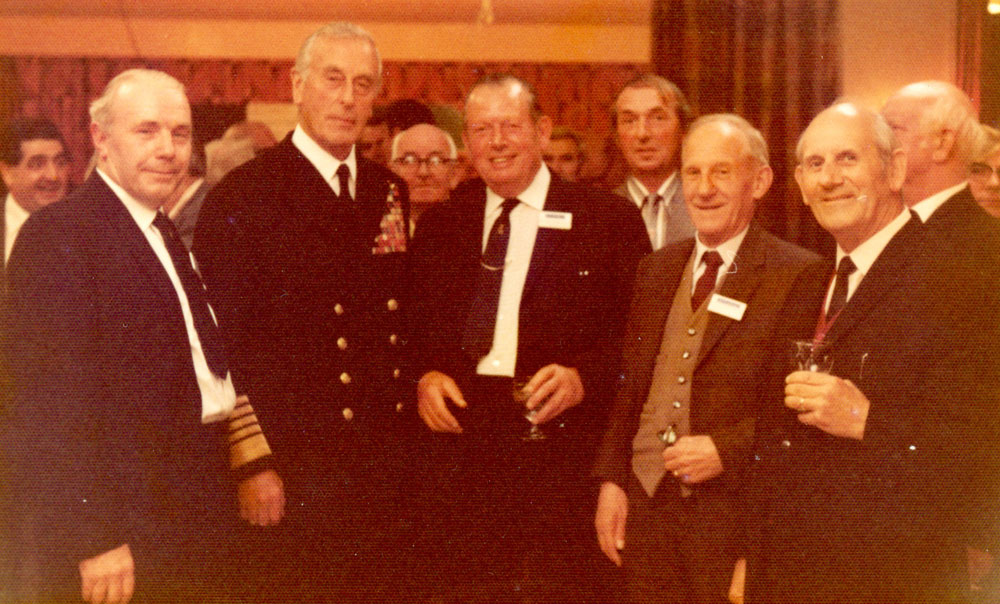 The meeting of the Royal Navy's Communications Chiefs Association (RNCCA) at HMS
Mercury
on 21 September 1974
Mountbatten had a special interest in wireless telegraphy, attended the Signal School at Portsmouth and by 1931 was Wireless Officer for the Mediterranean Fleet.
Bill Baker is wearing a maroon waistcoat second along to the right of Mountbatten
The men who died when HMS

Wren

sunk
On 27 July 1940
Wren
and HMS
Montrose
were providing anti-aircraft protection for minesweeping operations off Aldeburgh, Suffolk.
Wren
came under heavy and sustained dive bombing attack by 15 Junkers Ju 87 aircraft and was damaged by several near misses which holed her below the waterline. Collapsed bulkheads caused heavy flooding which led her to sink quickly, killing 37 of the ship's company including her CO,
Lt.Cdr. Frederick William George Harker, RN.
Wren
's survivors were rescued by the minesweepers.
Albert Bernard Tucker gave up his life to save a friend



"HMS
Wren
was sunk on 27 July 1940. My uncle (my mum's twin brother)

Albert Bernard Tucker

was an Engine Room Artificer. He and his best friend jumped from the destroyer after it had been bombed. My uncle was a very strong swimmer, but his friend could not swim at all. There were not enough lifebelts to go around so my uncle gave his to his friend and they began swimming away from HMS
Wren
. They came to a large patch of oil and my uncle knew he couldn't make it through the oil, so he told his friend to go through and he would follow closely behind before the oil had a chance to close up. His friend looked behind him when he was part of the way through and there was no sign of my uncle - he hadn't made it. His friend survived. This story was related to my grandparents and my mum by his friend at the end of the war." Davis Terry
ASHTON, Sidney, Stoker 1c, RFR, P/SSX 125734, killed
ASTLEY-COOPER, Geoffrey D, Sub Lieutenant, killed
BERRY, Thomas, Able Seaman, RNVR, P/CD/X 1931, killed
BLANKS, Cyril E, Stoker 2c, P/KX 105403, killed
BOYD, James O, Act/Stoker Petty Officer, P/KX 76668, killed
BROUGHTON, Frank, Act/Stoker Petty Officer, P/KX 78221, killed
CASSELS, John C McI, Signalman, RNVR, P/CD/X 2234, killed
COMMONS, Leslie, Act/Leading Seaman, P/JX 125470, killed
DAVIS, Edmund M, Act/Petty Officer, P/JX 135931, killed
DAY, Phillip, Ordinary Seaman, P/JX 171958, killed
DICKS, Edmund A, Ty/Sub Lieutenant, RNVR, killed
FAUVEL, Stanley H, Petty Officer Steward (Pens), P/L 7178, killed
FIRTH, Charles, Sick Berth Attendant, D/MX 57694, killed
FROST, Stanley H, Able Seaman, RNVR, P/SD/X 1456, killed
GRIGOR, Charles C, Act/Leading Seaman, P/SSX 22184, killed
GRIMSDALE, Leslie R, Chief Petty Officer, P/J 113387, killed
HARKER, Frederick W G, Lieutenant Commander, killed
HOOPER, Richard F, Able Seaman, P/J 76270, killed


HOPKINS, James W, Act/Leading Seaman, P/J 94803, killed
HOWARD, Clifford, Able Seaman, P/SSX 14128, killed
HUNT, Vernon S T, Warrant Engineer, killed
LEMPRIERE, Raymond P, Able Seaman, P/J 44845, killed
MACKINNON, Donald, Seaman, RNR, P/20733 A, killed
PARR, Henry J, Officer's Cook 2c, P/L 14815, killed
PEERS, William, Stoker Petty Officer, RFR, P/KX 75002, killed
PICKERING, Sidney, Ordinary Seaman, P/JX 187089, killed
PINDAR, Cyril F S, Ordinary Seaman, P/JX 189387, killed
SCOFFINS, Claude B, Able Seaman, P/SSX 14025, killed
SHEEL, Edgar, Able Seaman, RFR, P/SSX 12750, killed
SHERRY, John, Leading Stoker, RFR, P/KX 76371, killed
STEELE, William, Able Seaman, RFR, P/SSX 31541, killed
STOCKDALE, Percy E, Ordinary Seaman, P/SSX 8774, killed
TAYLOR, Ronald T, Stoker 1c, P/KX 90005, killed
TUCKER, Albert B, Act/Engine Room Artificer 4c, P/MX 61403, killed
URRY, Henry R G, Steward, P/L 13262, killed
WAITE, Herbert G, Stoker 2c, P/K 105260, killed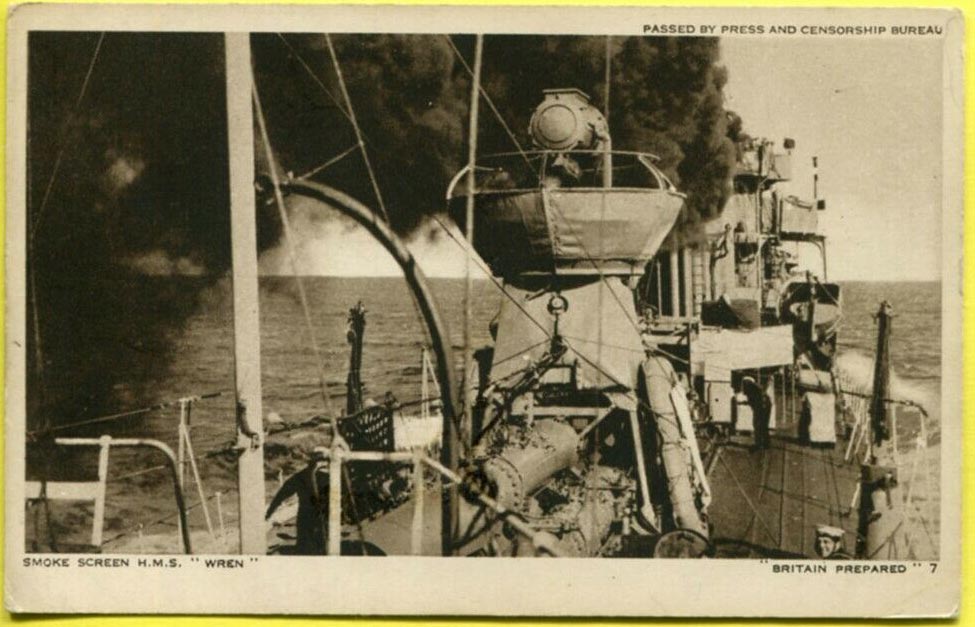 Wren
was named just after the demobilisation of the 1917-1919 Womens Royal Naval Service (W.R.N.S.) and although there was no indication that the name was intended as a compliment to the Wrens, the Association of Wrens claimed her as their own and provided boat badges and silk ensign and other tokens of affection.

"After her loss, the Second Sea Lord, Admiral Little, suggested officially that the naming of a new ship

Wren

would be an encouragement to the Wrens, who were already doing excellent service, and furthermore, proposed that the Director of WRENS should launch the ship. Permission was obtained to allow Wrens to give towards the building of the ship and a sum of over £4,000 was voluntarily subscribed, made up very small sums. Representative parties of WRNS were allowed to go to the launching, and with a large number from the nearby ports of Glasgow and Greenock it was a real Wrens day.
Messrs Denny, the builders (who had built many of the original V&Ws) gave a grand luncheon in pre-war style. To launch a ship is an unforgettable experience, to feel her come alive, to move, to be released from captivity. To her right element. And this was a very special ship; something took to sea with her of the love of the British women for the service which has made their country's history. The Wren was a sloop and although that sounds smaller than a modern , she was actually considerably bigger than her predecessor. She became one of the famous Second Escort Group under the late Captain F. J. Walker.
On one of my happy visits on board, where I was always received like a queen and everyone felt that she was the Wrens own ship. I was told by then the Captain (Lieut, Comdr., S.J. Woods RNR) of the great reception given them when the group had come into Liverpool from one of their famous 'kills'. But the thing that had touched them most was when a squad of Wrens had had marched along the quayside, eyes righting proudly as the passed their name-ship."
Dame Vera Laughton Mathews DBE

The new HMS

Wren

(U28) was a Black Swan Class sloop.
Members of the Women's Royal Naval Service (Wrens) contributed a day's pay each to a memorial fund for the 22 Wrens killed during the torpedoing of the SS

Aguila

in 1941, and the fund, in turn, contributed £4,000 towards the sloop's construction. The sloop was popularly identified with the Wrens throughout her war service, and received frequent visits from them when in port.


She was a successful anti-submarine warfare vessel, credited with the destruction of five U-boats. You can view online a 30 minute film at the IWM
of an attack on a U-Boat and the captured survivors
made from HMS

Wren

(Lt Cdr Woods RNR) while part
of the 2nd Escort Group
commanded by Capt F.J. Walker RN in
HMS

Starling

(U66).
If you have stories or photographs of HMS
Wren
you would like to contribute to the web site please contact

Bill Forster
---
Return to the Home Page of the V & W Destroyer Association
Return to the Index Page for the 69 V & W Class Destroyers
---