---
Warship Weeks
Ely adopts HMS Walpole
Warships Week 14 March 1942

Between October 1941 and the end of March 1942, Warships Weeks were organised in cities, towns and villages throughout Great Britain. The intention was to raise a sum by investment or deposit in all types of war savings representing the cost of building one of His Majesty's ships ranging from the smallest to the largest vessels. Once the target had been raised the community adopted the vessel along with its crew and the bond was strengthened by presentations in recognition of the money raised. Adoption plaques were presented by the Admiralty to the community and a plaque presented by the community to the adopted vessel. Links were maintained by the writing of letters and the provision of comforts and whenever possible visits were arranged to the adopting area.
Most of the V&W Class destroyers in commission with the Royal Navy were adopted during the Warship Week scheme and in a number of cases local sea cadet units later took the name of the ship.
To find more about Warship Weeks see Peter Schofield's article on
'National Savings and Warship Weeks'
.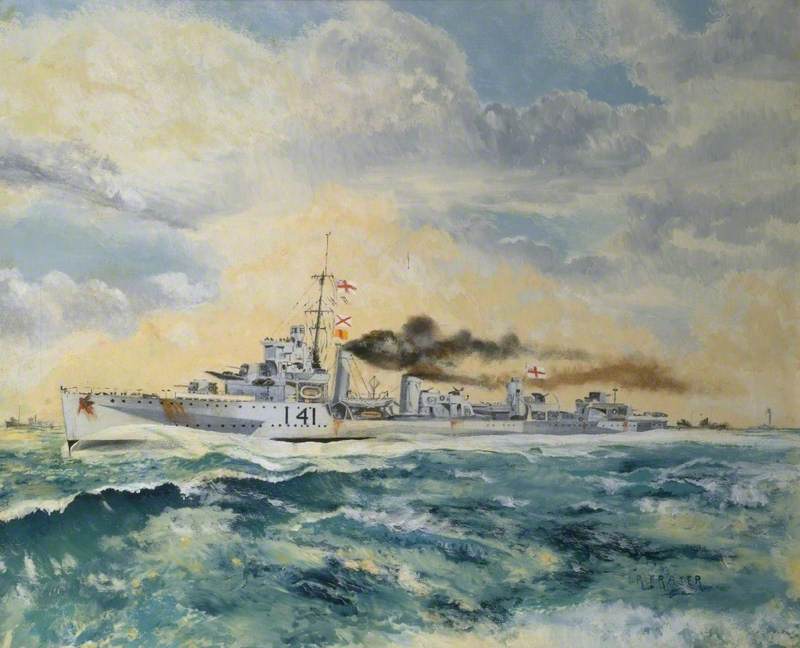 This painting of HMS
Walpole
was presented to Ely Museum by Rear Admiral George C. Crowley CBE DSO,
the Commanding Officer of HMS

Walpole

1943-45.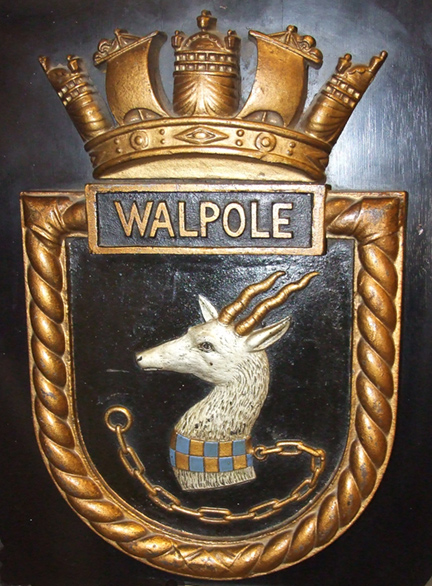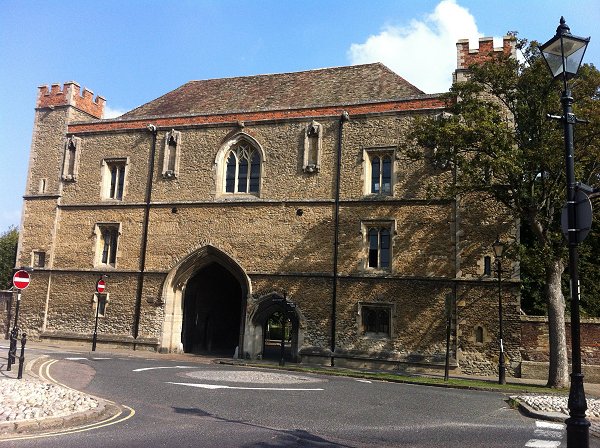 Ely Porta - Gateway to Ely Monastery
Walpole's Gate

The Porta is also known as Walpole`s Gate which explains why Ely choose HMS

Walpole

as the warship to adopt duruing Warships Week. It was named after Prior Walpole, dates from the 14th century and was once the main entrance to the monastery. For many centuries travellers, pilgrims, monarchs and other nobility passed through the Walpole Gate. The gate was begun in 1396, completed in 1417 and is now part of the King's School, a public school.

In response to a 'War Weapons Week' in 1940, over £300,000 was raised in Ely alone, and during during the National Warship Week in March 1942 a further £259,000 was raised. A year later a delegation of Ely citizens led by Ely Urban District Council, Ely Rural District Council and the Dean of Ely Cathedral visited the ship in Harwich to meet the crew.


HMS

Walpole

hit a mine on the 6th January 1945, was beyond repair and was sold for scrap the following month. A ceremony to commemorate HMS

Walpole

was held in Ely Cathedral in June 1949. It was attended by the whole crew and the ensign of the HMS

Walpole

was laid up in the North Transept of the Cathedral where it can still be seen.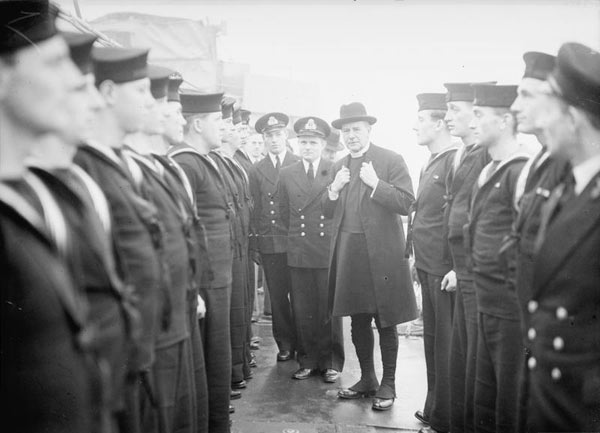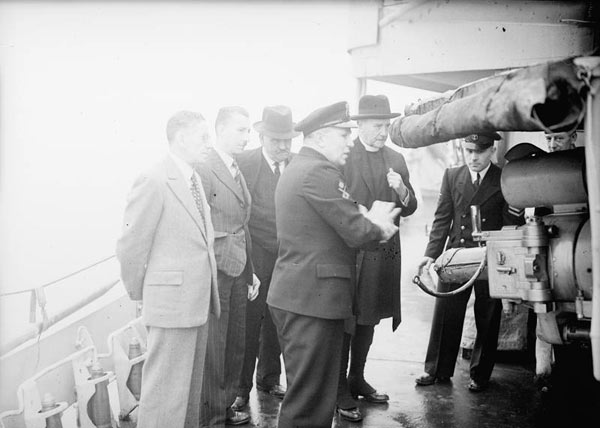 Citizens of Ely visit their adopted ship at Harwich on 8 December 1943
Left:
The Dean of Ely with with the CO of the
Walpole
, Lieutenant G C Crowley, DSC, RN, talking to men and drawn up at Divisions

Crown Copyright: IWM A 20860
Right: The Dean of Ely and Councillors being shown the working of Y Gun

Crown Copyright: IWM A 20857
If you have stories or photographs of HMS
Walpole
you would like to contribute to the web site please contact

Bill Forster
---
Return to the Home Page for HMS

Walpole
Return to the Home Page of the V & W Destroyer Association
Return to the Index Page for the 69 V & W Class Destroyers
Return to the Home Page for Warship Weeks
---