---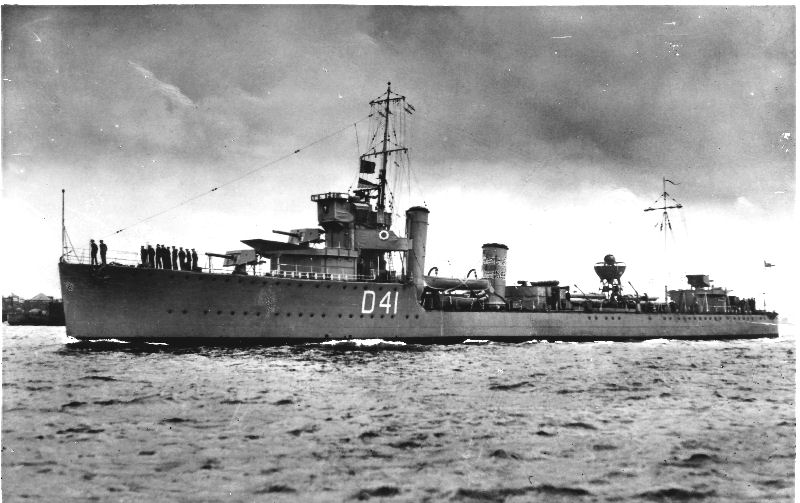 HMS Walpole

Copyright reserved

HMS

Walpole

, the ...

Following .....


Commanding Office

Lt Cdr Charles G. Naylor, RN (19 June, 1918 – 15 April, 1921)
Lt Cdr Hugh B. Wrey, RN (15 April, 1921 – 23 June, 1922)
LLt Cdr James C. Colvill, RN (23 June, 1922 – 14 August, 1925)
Lt Cdr William S. Moor, RN (14 August, 1925 - 30 March, 1926)
Lt Cdr Bernard A. W. Warburton-Lee, RN (30 March, 1926 – 5 April, 1928)
Lt Cdr Richard F. Jolly, RN (5 April, 1928 – c. April, 1929)
Lt Cdr Eric B. K. Stevens, RN (1 April, 1930 -
Lt Cdr Harold W. Seaman, RN (22 April, 1932 -

Lt Cdr Arthur F. C. Layard, RN (4 May, 1933 -
Cdr Frank M. Walton, RN (12 April, 1937 -
Lt Cdr Anthony F. Burnell-Nugent, RN (9 January, 1939 – 21 November, 1939)
Lt.Cdr. Harold Godfrey Bowerman, RN (21 Dec 1939 - late 1940)
Lt.Cdr. John Henry Eaden, DSC, RN (14 Mar 1941 - Aug 1942)
Lt. Arthur Shubrook Pomeroy, RN (Aug 1942 - Sep 1943)
Lt. George Clement Crowley, DSC, RN (Sep 1943 - early 1945)

Officers

| | |
| --- | --- |
| Temp Lt F J E I Allen RNVR (Apr 1941 - 1942) | Sub Lt B C Hutchinson RN (2 Apr 41 -1943) |
The first month of the War

At the outset of September of 1939 HMS
Walpole
was at sea and was involved in the very early detection of U-boats as Leading Seaman William Hutchins relates:-
"Saturday night on the 2nd of September 1939 we were in asdic contact with two submarines and assumed that they were German U-boats. Contact was lost with one and on hearing of the sinking of the SS
Athenia
on the 3rd September we believed that this was the U-boat that had sunk her, as it was not too far away when the
Athenia
was attacked. War had not been declared therefore
Walpole
did not drop depth charges. We remained in contact with the second one until the announcement of the declaration of war at 1100 hrs 3rd September. At 1103 we attacked with depth charges and assumed that these attacks had been successful (never verified). The other destroyers which were in company were
Vanquisher
and
Wolfhound
and one other."
***********


The Sinking of the

Bronte



Leading Seaman Henry Martin recalls:
"on one trip to 13 degrees West (actually 10.52 West) a torpedo passed under the
Walpole
. I saw it as clear as if it were daylight although it was night time. The torpedo ran on and struck a ship called SS
Bronte
and she settled down at the bow. Before the dust had settled the crew of
Bronte
were alongside us. Our Commanding Officer was none too happy, so he sent over a crew from
Walpole
and they, in true matelot fashion, purloined a lot of their navigational equipment. The boarding party then returned and reported that the
Bronte
was fit to sail. So, back went the crew of the
Bronte
and the C.O. decided to take her in tow. We secured the
Bronte
's hawser from her stern and took the strain,- guess what? These hawsers had "Liverpool splices" in them and pulled straight out. Our skipper went berserk, so we employed our own wires and once again took up the strain and proceeded to tow her. After towing her for some time the weather deteriorated and the SS
Bronte
broke up and sank, taking the remains of a prize bull with her. We rescued all of
Bronte
's crew and returned them to Liverpool. Whilst going to and fro from Liverpool we had an asdic contact and dropped twenty five depth charges, we had to fit pistols with detonators flying about and load them into carriers, on the bridge the skipper was going mad, but we managed it all."
Stoker Arthur Suffolk writes:
"The
Bronte
was carrying a prize bull destined for Argentina.
Walpole
's First Lieutenant went over to the
Bronte
to shoot the bull as it was felt that it would be more humane than to leave the poor beast to drown. Unfortunately, the officer failed to take any ammunition for the revolver with him and had to return for some! Eventually with mission accomplished the
Bronte
sank."
A few days after the sinking of the
Bronte
the C.O, Lt. Cdr A.F Burnell-Nugent RN DSC, wrote to a fellow officer as follows:
"My Dear Hoar, Thank you very much for your letter which I was pleased to get and hear all your news. I sympathise with you not being at sea but no doubt it would be fatal if everybody in important jobs like yours all left at once. I suppose I am damned lucky to be in command of a destroyer in war time, which is the job that I have always wanted. But I had no idea what a hell of a sweat it would be. We are employed entirely on convoy work in the Atlantic and do seven days out and two days in harbor and so on. It would be grand if the weather at this time of year was not always so bloody awful. I am writing this in my sea cabin. Last night we had the worst gale that I have ever met, hove to all night quite helpless and everything getting bust, thank God in the morning we met another destroyer who took charge of me, otherwise I should have no idea which way to go to find the convoy again.
My Officers are a Lieutenant RNR, two acting subs (sub lieutenants), an acting Gunner and a Midshipman. Very decent fellows, but not very experienced at keeping station at night without lights, but they do it damn well on the whole. Crew are almost all reservists, mostly men who left after twelve years, but there are a few who are pensioners, the oldest is 54. We also have a few very young RNVR seamen ages about 18, very willing but it is absolute cruelty to send the very young, or the very old on a job like this.
What rather gets me down is the paper work - when one gets back to harbour and expect a 'stand easy' about twenty bags of different official mail arrive mostly ticking us off!
One has incredible adventures. Last trip we brought back 42 survivors from a British ship (the
Bronte
) that had been torpedoed. I tried to tow it back to harbour stern first, but a gale came up and the bloody thing sank only 60 miles from harbour after two days towing. Maddening, for I had hoped for a spot of salvage money. I have shared a U-boat. The C.O. has mistaken her as the U-boat that attacked
Bronte
was U34 but it must have survived because in July 1940 U34 sank HMS
Whirlwind
off Lands End. By coincidence,
Whirlwind
was one of the destroyers engaged in escorting the convoy but it is not a very pleasing business as I felt sorry for the fellows trapped inside.
There is a good deal of semi-confidential stuff in this, but as you are in the reserve I reckon it will be all right. Anyhow I will censor it myself. But don't show it to everyone you meet. It is still blowing like stink but clear weather. My job certainly teaches one to rely on oneself and I have learnt more since this war began than in years of peace.
Always delighted to hear from you. I hear that your sister had married some nice Naval Officer but I'm ashamed to say that I don't know who it is".
A wonderful start to 1942!
Without wishing to appear too dramatic, we have managed to survive up to now, and as you will see 1942 is quite an eventful year for HMS
Walpole
. From the 1st of January to the 11th saw continuous convoy escort duties and further E-boat patrols, if the weather was too rough the patrols would be cancelled, E-boats did not sail if the sea was at all turbulent.
Walpole
left Sheerness on the 11th to escort convoy FN88, this time all the way to Rosyth, then on the 14th escorted the county class cruiser HMS
Suffolk
to Aberdeen.
The next day we joined convoy FS 100 to act as close escort with the Hunt class destroyer HMS
Waddon.
17th January FS 100 and escorts approached the Thames Estuary in the late afternoon and the merchant ships prepared to anchor. At this time convoys were not allowed to trade up the estuary during the hours of darkness on account of enemy mine laying. As
Walpol
e slowed down at the rear of the convoy to protect stragglers and to advise on anchoring, a Dornier 217 bomber attempted to strafe and bomb
Walpole
- possibly a dummy run?
Each individual convoy is given a code name as well as a number. In the event of imminent danger to a convoy as assessed by shore radar a plain language message is flashed by ship-shore radio to the convoy escorts. For possible air attacks the word 'Blue' followed by the convoy code name is given. At this time I was on ship-shore frequency watch and knowing the FS 100 code word I was able to pass the 'Blue' warning to the bridge immediately within minutes of receiving it. This gave the Captain and the crew a few vital to be fully prepared, as they would normally be at stand by action stations, Our Captain Lt Cmdr J.H. Eaden exercised great skill and coolness in these moments.
The Dornier made another passing run, machine gunning
Walpole
and making several holes in the funnel, as well as shooting away one of our W/T aerials.
Walpole
had by now almost stopped at the rear of the convoy and the enemy must have mistaken us for a merchantman. The Dornier made a low-level run from astern, and when the bomb doors opened, our Captain ordered, 'Full ahead both', to the engine room. As we picked up speed quite quickly the bombs exploded in our wake. After releasing her bombs the enemy aircraft turned away and presented a complete and perfect target. Excellent shooting from our gunners made sure that the enemy did not escape. The plane crashed in flames, there were no survivors.
Lt Cdr Eaden was mentioned in despatches and one of our gunners received the D.S.M. A wonderful start to 1942!
If you have stories or photographs of HMS
Walpole
you would like to contribute to the web site please contact

Bill Forster
---
Return to the Home Page of the V & W Destroyer Association
Return to the Index Page for the 69 V & W Class Destroyers
---